INGREDIENTS
GRAINS
A grain is a seed of a cereal grass.  In this context, we generally refer to barley that has been malted.  To obtain malt, the barley has to be steeped in water, germinated and later dried in kilns.  The purpose is to convert the insoluble starch in barley to soluble substances and sugars in the malt.
Varieties available:
Variety Name
Lovibond
Canada Malting 2 ROW PALE MALT
1.5 - 1.9
Canada Malting 6 ROW PALE MALT

Canada Malting RYE MALT

1.5 - 1.9

1.8 - 3.2

Hugh Baird ENGLISH PALE ALE or MARIS OTTER

Thomas Fawcett GOLDEN PROMISE

2.0 - 3.0

4.5 - 5.5

Best Malz  or Weyermann PILSEN
1.5 - 2.0
Canada Malting MALTED WHEAT
3.0 - 5.0
Briess CARAPILS

Dingemans AROMATIC

1.0 - 1.5

17 - 21

Gambrinus VIENNA

Briess CARAMEL VIENNE 20L

5.0

20

Canada Malting MUNICH MALT

Weyermann CARAMUNICH TYPE II

6.0 - 10.0

42 - 49

Hugh Baird LIGHT CARASTAN MALT
13 - 17
Hugh Baird CRYSTAL MALT

Briess CRYSTAL MALT

Briess CRYSTAL MALT

70 - 80

40

120

Crisp BROWN MALT

Hugh Baird CHOCOLATE MALT

Weyermann CARAFA TYPE II

60 - 70

450 - 500

413 - 450

Hugh Baird WHOLE ROASTED BARLEY MALT
500-600
Briess BLACK MALT
500-600
Dingemans BISCUT

Dingemans SPECIAL B

25

140-155

Briess VICTORY

Gambrinus HONEY malt

27

20-30
Additional varieties may be available in store or on a demand basis.
NOTE:  We can crush the grain for you for an additional cost.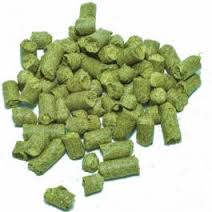 HOPS
It is the female flower (soft-leafed cone) of this perennial climbing vine that is used in brewing. Hops are added at the beginning of the boiling stage (called flavouring, boiling or bittering hops) to give the brew its bitter flavour and at the end of the boil (called finishing or aromatic hops) to give its hop flavour and aroma. Hops also inhibit the growth of bacteria in wort and beer.
Hops for beer brewing come in three different formats: Pellets, Plugs or Leaf (whole) hops. We carry hop pellets. Pellets are highly processed hops, consisting of finely powdered hop cones compressed into pea-sized tablets. Regular hop pellets are, by weight, 20 to 30% stronger than the same variety in loose (leaf) form. Hop pellets also deteriorate (oxidation of the resins and oils) at a much slower pace than its leaf counterpart.
Varieties available:
Hop Pellets:
Bags of 28 g (1 ounce) or 454 g (1 lb) - check with the store for availability of the 1 lb bags.
Variety Name
Alpha Acid
U.S. AMARILLO

U.S. AZZACA

U.S. CASCADE

7-11%

10-14%

6-8%

U.S. CENTENNIAL

U.S. COLUMBUS

U.S. CHINOOK

8-12%

14-18%

12-15%

U.S. CITRA

U.S. EL DORADO

11-15%

13-17%

U.K. FUGGLE

German HALLERTAU MITTERFRUHER

U.S. IDAHO 7

3-6%

3-6%

9-14%

Australian GALAXY

U.K. EAST KENT GOLDING

German MANDARINA BAVARIA

14-15%

4-7%

7-10%

U.S. MAGNUM

U.S. MOSAIC

N.Z. MOTUEKA

11-16%

10-14%

6.5-7.5%

N.Z. NELSON SAUVIN

German NORTHERN BREWER

U.S. NUGGET

12-13%

6-10%

13-16%

German PERLE
4-9%
Czech SAAZ

U.S. SABRO

2-5%

14-17%

U.S. SIMCOE
11-15%
Slovenian CELEIA (a.k.a. STYRIAN GOLDING)
3-6%
German TETTNANG

Australian VIC SECRET

3-6%

19-20%

U.S. WARRIOR

U.S. WILLAMETTE

15-18%

4-7%

CRYOHOP Amarillo

CRYOHOP Cascade

CRYOHOP Centennial

CRYOHOP Citra

CRYOHOP Cryo Pop

CRYHOP Mosaic

CRYOHOP Simcoe

17.4%

16.2%

14.1%

23.4%

21.6%

22.1%

24.5%
NOTE: The alpha acid values mentioned above can vary depending on the period when they are available.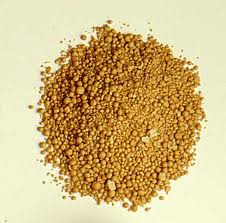 YEAST
Yeast are microscopic, unicellular, vegetal organisms of the fungus family. In brewing, they convert the sugars present in the wort into alcohol and carbon dioxide, which is called "fermenting" or "fermentation". Brewing yeast are classified into three categories: ALE or top-fermenting yeast (ferments between 18 – 25°C), LAGER or bottom-fermenting yeast (ferments between 5 – 15°C) and WILD yeast (non-cultivated, unpredictable, air bourn yeast).
Varieties available:
DRIED ALE YEAST: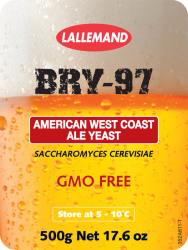 Lallemand Nottingham, Munich, Bry-97, London ESB, Belle Saison and Abbaye yeast (11 g). For a description of the varieties you can visit the manufacturer's website at http://www.lallemandyeast.com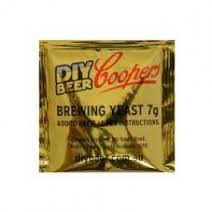 Coopers yeast (15 g).

Fermentis Safale S-04, Safale US-05, Safbrew S-33, Safbrew WB-06 and Saflager S-23 (11.5 g).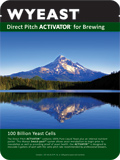 LIQUID YEAST - ALE & LAGER: WYEAST Brewers Choice Activator yeast (125 ml). Most varieties are available in the store. For a description of the varieties you can visit the website at http://www.wyeastlab.com
OTHER INGREDIENTS
(This is not a complete list of ingredients sold at the store. You can refer to our on-line store for more information.)
Unhopped Malt Extract
Malt extract is a thick syrup or dry powder prepared from malt. Basically, it is sweet wort reduced to a syrup or powder form by removing most or all of the water. In this case, the malt has not yet been hoped.
Powdered form (dry):
Light 454 g (1 lb) and 1.36 kg (3 lb), Pilsner 1.36 kg (3 lb), Amber 454 g (1 lb), Dark 454 g (1 lb) and Wheat 454 g (1 lb).
Liquid form:
Light or Dark malt
1.2 kg with container or in bulk form.
Empty food grade plastic barrels of a capacity of 300 kg or about 200 litres, which held liquid malt extract, are for sale at $10.00 each. Please call for availability.
We also fill CO2 cylinders that have a capacity of 2.5 lb, 5 lb and 10 lb. Generally, we need about 2 hours of time to complete the filling. For more information on this service, please call the store at 514-457-1455.
EQUIPMENT
Starter equipment sold in the store to make either beer or wine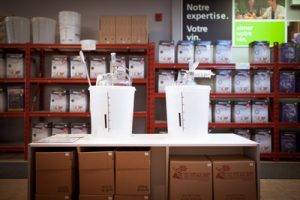 Basic Starter Equipment:
32 L Pail & Lid
Digital Stick-on Thermometer
23 L Plastic Carboy
Airlock
#10 Rubber Buong
Auto-Siphon
Siphon Hose 6' x 5/16"
Siphon Hose Clip
Stirring Spoon
"L" shaped Carboy Brush
Triple Scale Hydrometer
Bottle Filler
Aseptox (sanitizer) 100 g
PBW (cleaner) 100 g
Price: $105.66
Deluxe Starter Kit:
32 L Pail & Lid
Digital Stick-on Thermometer
23 L Glass Carboy
Airlock
#6.5 Rubber Buong
Auto-Siphon
Siphon Hose 6' x 5/16"
Siphon Hose Clip
Stirring Spoon
"L" shaped Carboy Brush
Triple Scale Hydrometer
Bottle Filler
Aseptox (sanitizer) 100 g
PBW (cleaner) 100 g
Price: $122.54